This chart comes via OkCupid Trends.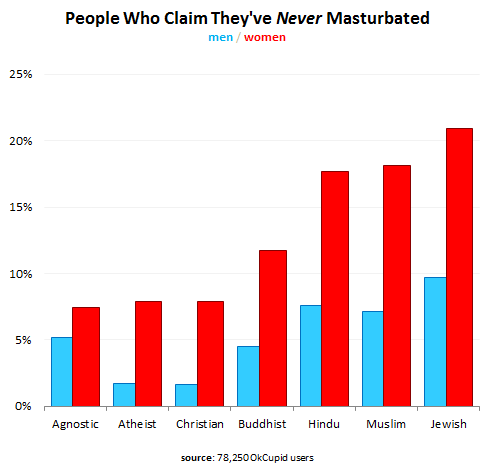 Of course, this still leaves a lot to be desired:
Is this evidence that non-theists are more honest than some religious counterparts?
Is this evidence that a small percentage of atheists and agnostics are liars?
What's the difference between the Protestants and the Catholics? Evangelicals and merely cultural Christians?
How many users were "surveyed" in each category?
Not to mention that these aren't scientifically accurate data — it's all based on data that OKCupid users provide, so just bear that in mind.
That said, speculate away!